Note: The conference was a great success. Information will continue to be updated here as additional post-event documents are made available. We expect that video of several of the workshop events will be posted on YouTube for everyone's benefit. Check back here for more information.
Event Documents
These button provide links to a variety of resources of interest – those which were available immediately after the event. Check back for updates. Scroll down to see the summary of the 7 workshops presented.
Information current as of Sunday August 1, 2021.
Registration Is Closed!
The District 8 Conference for 2021 is scheduled for this coming Friday July 30 and Saturday July 31 online via Zoom Meeting. Registration is still open online through midnight Thursday 7/29, with a $15 fee for members of NAP (all NAP members are welcome to attend, regardless of district) and $25 for non-members (includes Provisional status). A special reduced rate is available for attendees from China; please contact the event facilitator for details.
Note: All times listed here are Pacific Daylight Time which also corresponds to Arizona Time. Please be sure to adjust the times for your time zone – see the "Meeting Schedule With Time Zones" above.
---
Can't Register Online?
Please Note: It is likely too late to register by mail. Please email Ray@AAFU.org if you still want to attend but cannot complete the registration online. I'll do what I can to assist.
---
Business Meetings
One business meeting is scheduled on Friday for 11am PDT/Arizona to 12:30pm. This meeting will include election of District Director for the following biennium, as well as a presentation by Wanda Sims, PRP and Vice President of NAP, with an NAP update.
A brief wrap-up business meeting is scheduled on Saturday for 4pm PDT/Arizona to 4:30pm, with announcements, recognition of our presenters, and other event wrap-up items.
Registrants will receive a link to the Meeting Book via Email before the event which will contain agendas for both business meetings, and lots of additional information.
---
Educational Workshops
There are seven educational workshops! This information is current as of July 24. Moderators listed will introduce each speaker and monitor the Chat for questions to be answered near the end of each workshop, unless the presenter prefers questions during their workshop.
Workshop #1: Carl Nohr, PRP presents Nominations: Pitfalls and Practices
Friday July 30, 2021 from1:30 pm to 2:25 pm PDT. Dan Ross, Moderator.
I joined NAP in 2013 and became a PRP in 2018. I have been nominated and nominated others many times for service, both from the floor and within a nominating committee. The Body of Knowledge of NAP tells us that a leader should have the knowledge and skills to conduct nominations. In this session, we will cover the role and function of a nominating committee, and the nominations process generally, including the changes introduced in the 12th ed of RONR. After the session, you will be a more effective nominator, member of a nominating committee, and chair during nominations.
---
Workshop #2: David W. Meigel presents Parliamentary Jeopardy
Friday July 30, 2021 from 2:30 pm to 4:00 pm PDT. Kathy Boyer, Moderator
"Parliamentary Jeopardy" is an educational (and hopefully FUN) game patterned after the popular TV game show "Jeopardy!" Participants will choose questions based on Roberts' Rules of Order Newly Revised (12th Ed.) in a variety of categories and two rounds of play along with a "Final Jeopardy" clue, just like the TV version. Adaptable for three players, teams, or large group play, "Parliamentary Jeopardy" gets you thinking in different ways that can test your knowledge of RONR while having fun along the way.
David has been a member of NAP since 2008, and has been very active with the Sacramento Parliamentarians – Epsilon Unit throughout. He has been a requested presenter at California State Association of Parliamentarians annual meetings, Sierra Area Parliamentary Institutes, and Pacific Area meetings in northern California. Having retired from the United States Air Force in 1996, David turned his avocation of computers into a second vocation and earned his BS degree in Computer Science/Information Technology, with honors, from National University in 2001. He continued working in the IT field as a Business/Data Analyst until 2019.
---
Workshop #3: David Mezzera, PRP presents Let's Play Hardball with Minutes
Saturday. July 31 from 10:00 am to 10:55 am PDT. Maria Trujillo-Tough, Moderator.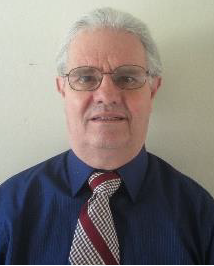 This workshop on a secretary's job will not take a "softball" approach such as presenting 10 easy steps to writing minutes. Instead, it will take a "hardball" approach by presenting 10 in-depth requirements for a good set of minutes, including a few nuances about minutes from the new 12th edition. So whether you're a newly-elected secretary, a seasoned veteran of minutes, or someone who teaches others to write minutes, this workshop is for you. Come prepared to challenge yourself by playing a little hardball!
David is a PRP, Past CSAP President and former District-8 Director. He has presented for years at state, district and national educational conferences. He is known for his creative approaches to parliamentary topics and always challenges attendees to look at RONR topics from a different perspective. So if you attend, be prepared to participate and learn.
---
Workshop #4: Lorenzo Cuesta, PRP presents Two Misunderstood Concepts – Abstain and Intrinsically Irrelevant Negative Vote
Saturday July 31 from 11:00 am to 11:55 am PDT. Marilyn Newman, Moderator.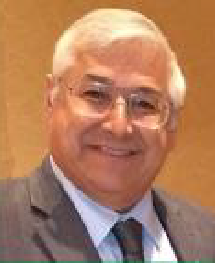 Lorenzo R Cuesta is a Professional Registered Parliamentarian. He has served as a parliamentarian for boards, conventions, and annual meetings in and beyond California for more than 20 years. He has been teaching parliamentary procedure by means of a three-hour interactive workshop focusing on members' rights and efficient meeting management. He is convinced that telling is not teaching, and listening is not learning, but education should be enlightening. He is a frequent contributor to the National Parliamentarian and an annual workshop presenter at the NAP convention and conference. He is a past president of California State Association of Parliamentarians.
---
Workshop #5: Scott Burns, PRP presents Sometimes the Best Decision is NOT Doing Anything
Saturday July 31 from noon to 1:00 pm PDT. Ronald Arruejo, Moderator.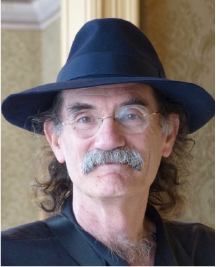 As Parliamentarians, one of our goals is to help others make better decisions….but sometimes, the best decision is NOT to do anything. RONR offers several means of avoidance; I could say we are going to discuss "Refer/Commit" so the business can languish and die an ignoble death in other hands — but that's an old joke. So instead we will focus on Object to the Consideration of a Question, Postpone Indefinitely, Discharge a Committee, Rescind, and Withdraw. That's a lot to cover so if we run out of time, we might withdraw "Withdraw.".
Scott Burns first honed his parliamentary skills in high school; then as a labor union activist. In 1990, Scott met Hugh Cannon at a labor convention. Hugh introduced him to NAP and AIP and Scott then hung around with a varied group of distaff mentors for twelve years. He finally decided to go legit — becoming a Registered Parliamentarian in 2002 and a Professional Registered Parliamentarian in 2005. For some reason, the California State Association of Parliamentarians foolishly thought he had leadership skills and elected him President. Twice. To beef up his resume, he also became a charter member of the American College of Parliamentary Lawyers, where he has successfully avoided holding elective office for more than a decade. Scott's clients range from small arts organizations who don't pay to large labor unions and professional associations who pay his outlandish fees because it's easier than learning to master the book themselves. Scott is also a dealer in rare books and ephemera, but has no first editions of RONR at the moment. His biggest source of parliamentary pride is having once written a set of bylaws for which the "Quorum" was an elected officer. If the Quorum wasn't present, no business could be conducted. Needless to say, Scott was the first and only Quorum the organization ever had.
---
Workshop #6: Vivian Vincent, PRP presents A PRP – A Client – A Pandemic – A Virtual Meeting
Saturday July 31 from 1:45 pm to 2:55 pm PDT. Josette Kawana, Moderator.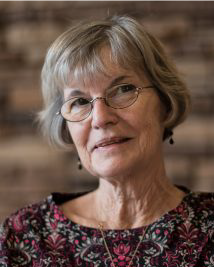 This workshop demonstrates the steps a professional parliamentarian should take regarding virtual meetings to protect their clients. How did you handle bylaw amendments for your clients, help them recover from a state of emergency, and fix the mistakes they may have made in the year of a pandemic-yes, they decided to go ahead with zoom meetings because everyone else was doing it!. And during the process did you protect yourself?
Vivian is a Professional Registered Parliamentarian. She has been a member of NAP since 1990. She served as District 8 Director from 2017-2019. She is a past president of ASAP and a member of the AZ Alpha Unit. Vivian provides parliamentary services to local, state, and international organizations and individuals.
---
Workshop #7: Mike Peck, PRP presents So You Want to be a Presiding Officer?
Saturday July 31 from 3:00 pm to 3:55 pm PDT. Sally LaMacchia, Moderator.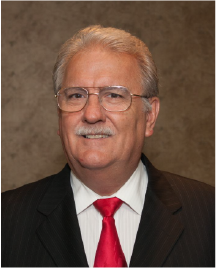 In his presentation on presiding, Mike covers the difference between being a Presiding Officer and a Professional Presiding Officer, and covers a variety of qualities a Presiding Officer should posses.
Mike has been a member of NAP since 1978, and is currently Director of District 8. He is a former president of the Arizona association, and has served in officer positions in several Arizona units, as well as units in Michigan and Nevada. An Associate Broker with RE/MAX Alliance Group, he also teaches real estate through MPRES.