This post has historical information.

NAP 2017 Biennium Convention
The 41st Biennium Convention was held in Chicago (Lombard), Ill September 8-11 at the Westin Lombard Yorktown Center. the following board officers and directors for NAP's 2017-2019 term: James N. Jones, PRP, President, Darlene T. Allen, PRP, Vice President, Kevin R. Connelly, PRP, Secretary, Wanda M. Sims, PRP, Treasurer, Joyce Brown-Watkins, PRP, Director-at-Large, Ann Rempel, PRP, Director-at-Large, Alison Wallis, PRP, Director-at-Large, Roger Hanshaw, PRP, District Director, and Larry Martin, PRP, District Director
The District 8 at Convention Highlights
The District 8 meeting was held on Sunday, September 10 at 5:15 PM instead of Friday evening when other district meetings are scheduled and I apologize to those who did not get the message of the change and were unable to attend. Approximately thirty members attended representing our state associations and unchartered areas.
The news from the meeting is that a motion was unanimously passed to suspend the District Rules to allow Arizona to host the 2019 D8 Conference prior to the opening of the 2019 NAP Biennium in Las Vegas, NV. The 42nd Biennial Convention will be held September 5-8 at the Westgate Las Vegas in Las Vegas. This will be a big savings for our members since they will only need to travel to one location for both events. Watch for updates and information on the D8 website.
2017 District 8

Conference Highlights
The 2017 District 7-8 Conference was held in Salt Lake City, Utah, on June 2-3, at the Hotel RL-Salt Lake City. The Conference was the first time in history that two NAP districts have joined together to hold bi-annual district conferences. Carrie Dickson, D8 Director, and Kevin Connelly, D7 Director, chaired the event co-hosted by the Utah and Colorado State Associations and Kirby Glad, PRP served as Coordinator.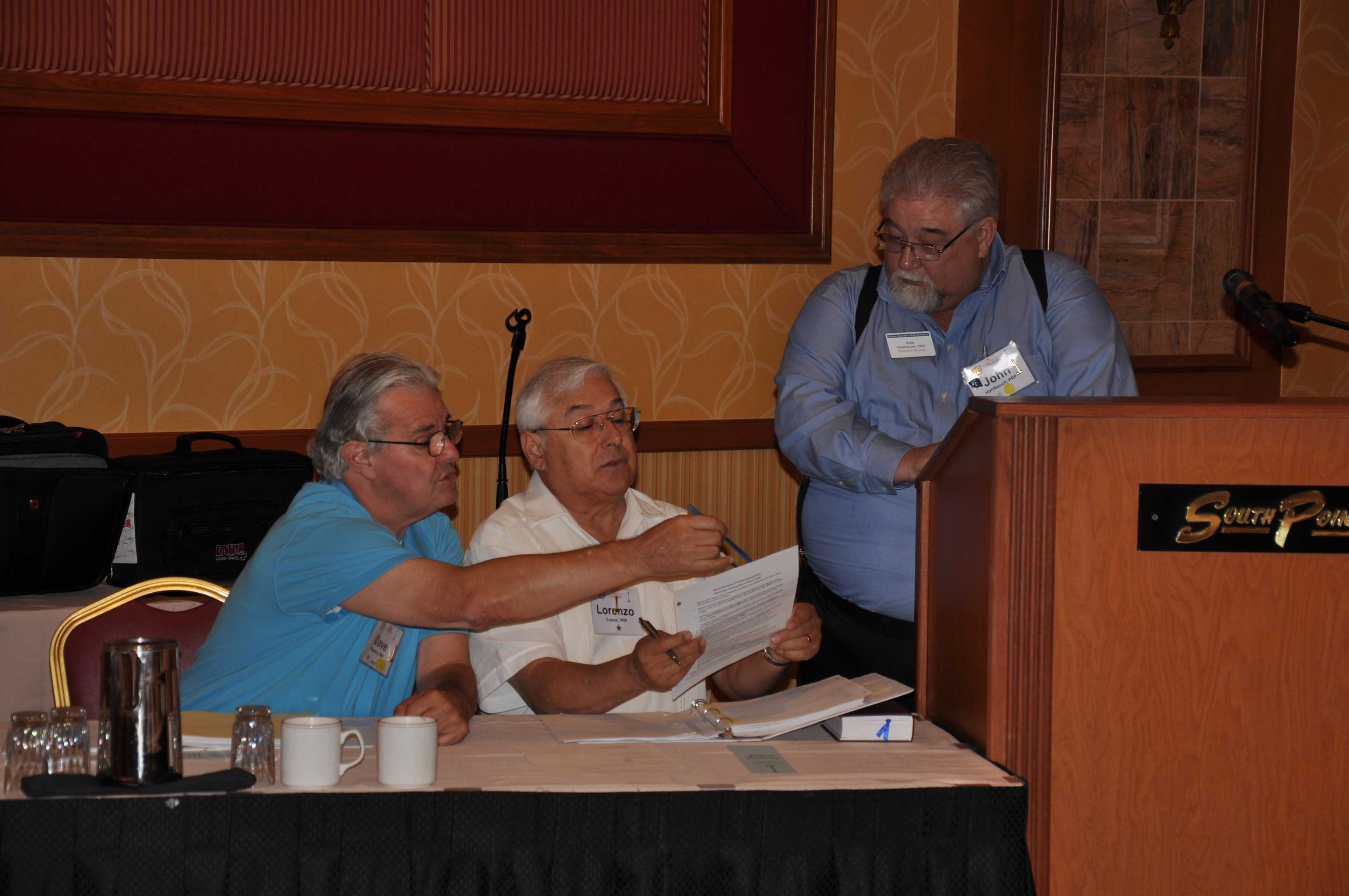 A unique workshop schedule made it possible for attendees to participate in every workshop. The two-day event showcased excellent workshops by an all-star lineup of presenters. NAP President, Mary Randolph PRP; NAP Vice-President, Jim Jones PRP; D8 Director, Carrie Dickson PRP; D7 Director, Kevin Connelly PRP; Past D8 Director, Dave Mezzara PRP, Conference Coordinator, Kirby Glad PRP; past ASAP presidents Mike Peck PRP and Vivian Vincent PRP, Author and Consultant, Eli Mina PRP from Canada; James Connors PRP from Idaho ; and Olivia Headley RP from California headlined the lineup of excellent presentations.
Workshop topics included creating constructive committees, tips and tricks for parliamentarians, communication and organization, the number of rules, how many officers do you need, motions, conflicting motions, best practices for effective meetings, governing documents, parliamentary procedure competitive events, the NAP organization and the latest technology.
District 7 re-elected Kevin Connelly PRP and District 8 elected Vivian Vincent PRP as their 2017-2019 Directors. District 8 was represented by members from Arizona, California, Hawaii, Nevada, and Utah.
Thank you D7-8 Conference Committee for a well organized and successful event!
If you attended the conference and have photos that you can share please send them to Kirby Glad at kirby@napdistrict8.org
District 8 Website napdistrict8.org
The website should be an essential tool for members. The website should be a place to find local, state, and district events taking place throughout the district. The website should provide a place for units and states to share information about local parliamentary activities such meeting dates, contact info, or when a unit is sponsoring a public workshop. A team is being formed to focus on making the D8 website and the use of other technologies to keep D8 members connected and informed. There are so many possibilities!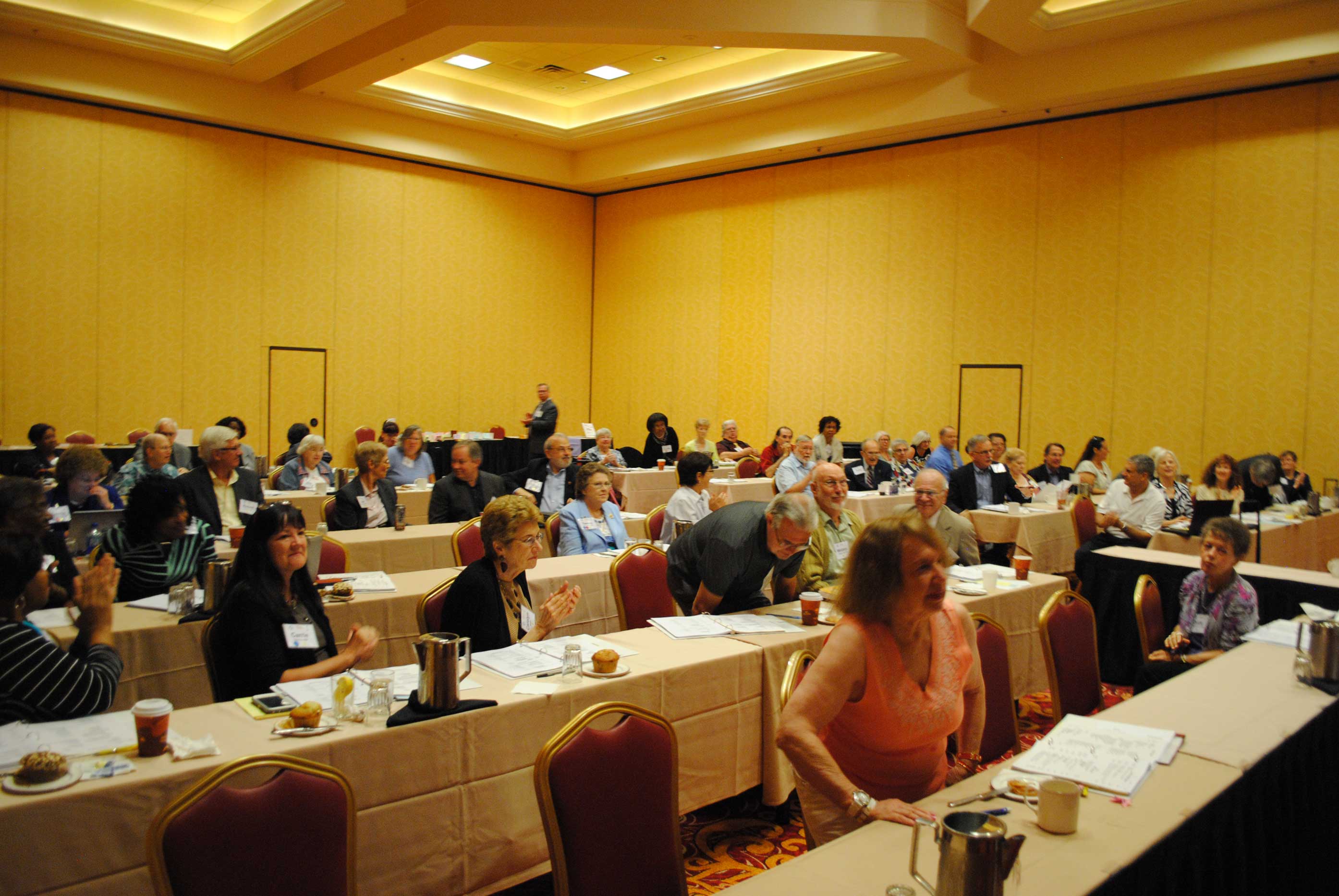 The District 8 Newsletter will be published on the website at least three times a year. In addition to general news the newsletter will provide reports on this district director's activities related to NAP and committees.
Thank you Kirby Glad PRP!!! Kirby volunteered to keep the website up and running so let's work together and make it everything it could be.
What you like to see on the D8 website? With the assistance of members, units and state association we can make and keep napdistrict8.org informative, current and relevant. Join the team! Contact Vivian Vincent, vkvster@gmail.com, or Kirby Glad, kirby@napdistrict8.org
State associations are encouraged to provide a link to this website on state websites and napdistrict8.org will provide a link to each state.
NAP and MERC
If you are looking for NAP information copy and paste the following link into your browser:
http://www.parliamentarians.org/
Members are welcome to observe the NAP Board meeting via Adobe Connect https://nap.adobeconnect.com/directors/ The NAP Board of Directors will meet quarterly on the second Tuesday of the month beginning November 2017. A link the meeting is available on the NAP website or under Board of Directors in the regular newsletters or news updates from NAP.
MERC is the NAP Membership Extension and Retention Committee. The members of MERC are the eight district directors. This committee's primary responsibilities are the retention of current membership and increasing membership in the district. The committee has several subcommittees that work on special programs. Other NAP committee chairs share information with the directors. MERC is responsible for the membership awards.
August MERC Report
At August MERC meeting there was discussion related to discontinuing district conferences as we know them and instead, holding district meetings at NAP NTC and Bienniums. District conferences are a responsibility of the district director. Based on the discussion during the August 1 meeting I reached out to former D8 directors for their opinions regarding district conferences. This will be a topic of discussion when we have the D8 meeting on Sunday, September 10.